News
2018. 12. 20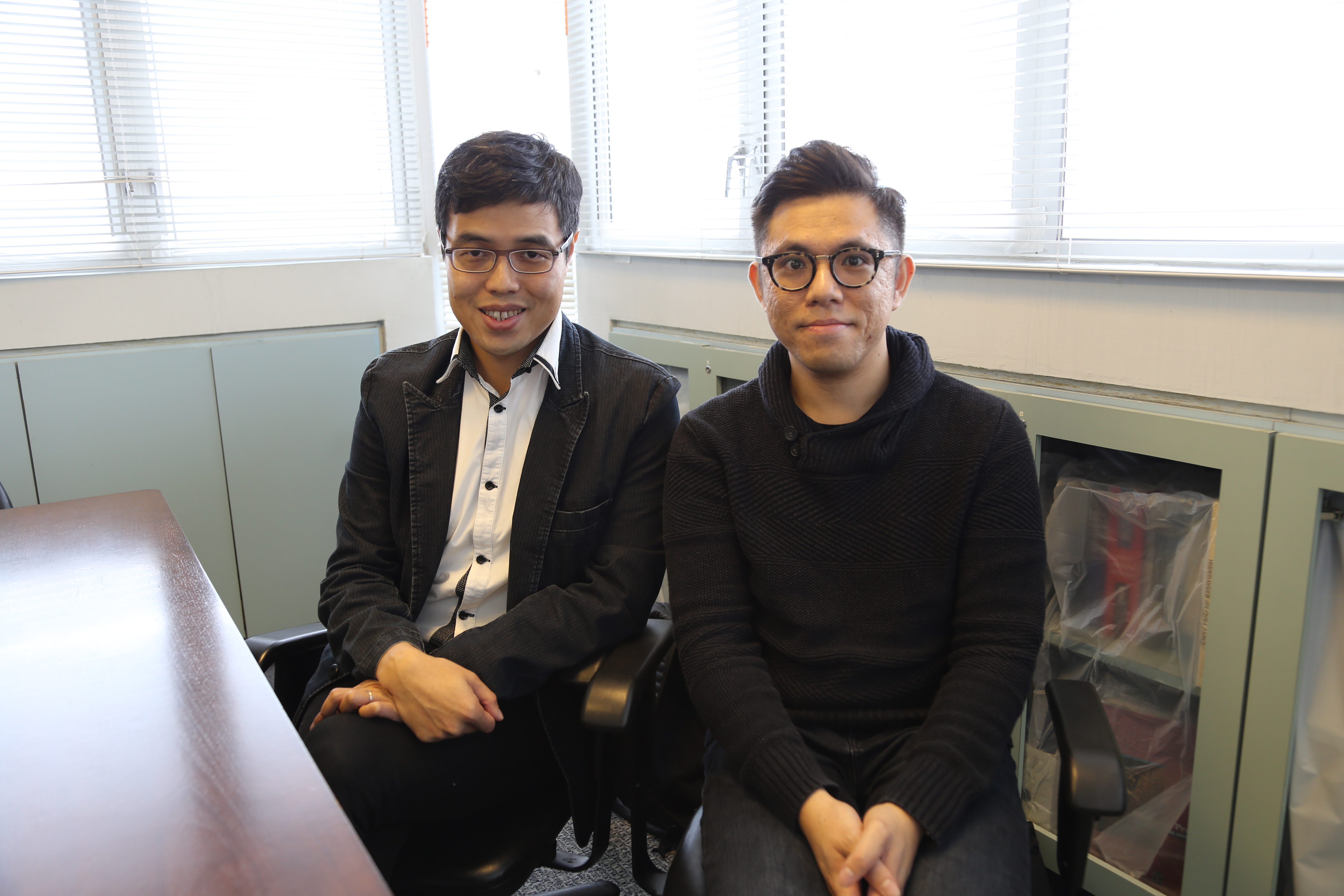 Alumni Sharing: Benny Tang and Wing Chung
Two IE graduates, Benny Tang (Class of 2004) and Wing Chung (Class of 2011), were invited to revisit their alma mater in November 2018.
Benny is the Head of Technical Services in TVB New Media Group Limited, and Wing is a Software Analyst in the group. TVB New Media Group Limited, the digital arm of Television Broadcasts Limited (TVB), designs, develops and manages the over-the-top (OTT) media services (e.g. myTV SUPER) and social media platforms (e.g. Big Big Channel). Over the years, TVB has been striving to provide services that accommodate the dynamic viewing habit of consumers in accordance with the latest trend.
Bad Timing Makes a Big Difference
Tracing back to 2001, when the internet bubble burst, Benny started his undergraduate study in Information Engineering at CUHK.  Graduated in 2004, with the outbreak of SARS, Benny was undecided about whether to pursue further studies or find a job. However, sometimes bad timing makes a big difference. At that time, IT started playing an increasingly larger role in the world.
Out of the Box
Benny received an offer as an IT Officer at banking industry after graduation. He discovered that there were so many regulations to follow in banking and financial institutions. "The role of IT can vary a lot depending on the nature of company. During the time, IT could be just an internal supporting unit in some institutions like banking." said Benny. In a blink of an eye, IT is almost a necessity for business nowadays. "Choosing the right industry definitely influence your career development." Benny said.
Before working at TVB, Benny once worked at Yahoo! Hong Kong. Until 2008, TVB was going to step into the digital world and develop over-the-top (OTT) media services. "It was a great opportunity for me to jump out of the box. Having fewer rules and limits, the generous support and freedom given by the company are crucial. It allows us to implement a variety of solutions."
Dream Big
Back in the old days, people could only watch the TV programmes via television. Today, most Hong Kong people may have heard of myTV SUPER, Big Big Channel and TVB Anywhere. The TV programmes are now available anytime and anywhere on our devices. "Since my graduation, I wished to provide good services which are available to a broad range of users." No need to explain, Benny and his team made it.
IE Graduates are Everywhere
Both affiliated with Chung Chi College, Benny and Wing agreed that IE has a strong and supportive alumni network. They met each other in CUHK. After earning his undergraduate degree, Wing went on to work for a financial technology provider as a programmer. One day, Wing met Benny again and was invited to join TVB to work on the projects related to big data, mainly responsible to build data platforms and conduct recommendation projects. Thanks to IE, both of them managed to meet talented peers and professors who are still inspiring and mentoring them today. "I can always meet IE alumni from CUHK in the IT industry. We, the IE graduates, are everywhere." Benny added.
A forward-looking Programme
The digital revolution is creating new opportunities across all industries. The new graduates are best placed to fill these gaps. "Honestly, it is important for students to study hard. The courses I had taken in IE are very practical." Benny and Wing told that the knowledge of Probability and Networking help them a lot in their daily work. Benny recalled that the time he first heard of "face recognition" was in 2003 while his team is now conducting the project on this technology. In their eyes, IE is a forward-looking programme. "Study hard and you will find the courses you learn today are your treasures one day." Wing said.