News
2019. 11. 11
IE Students won the Champion in Bizkathon@HKUST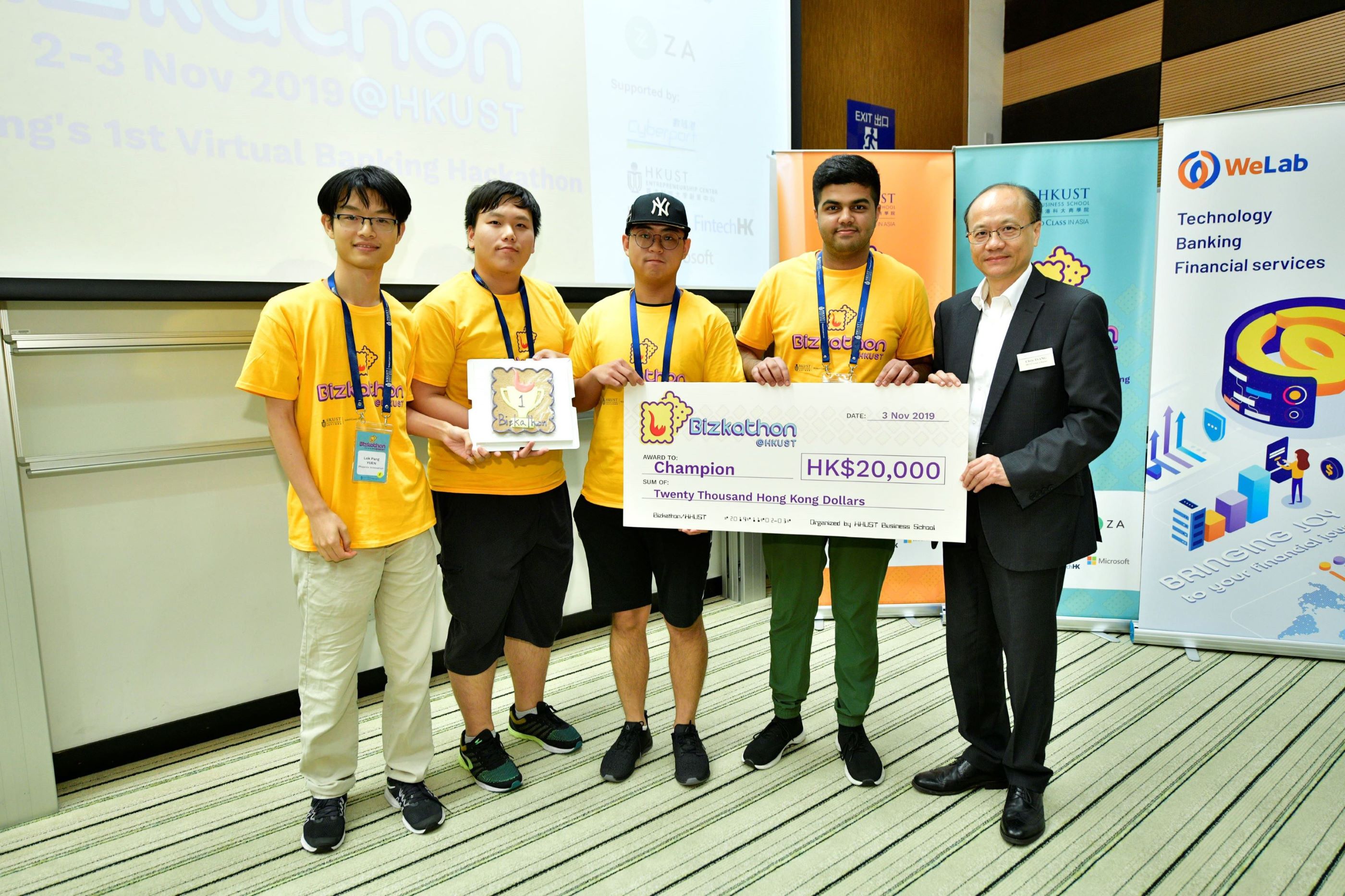 We were happy to know that a team of three CUHK IE students and one HKUST student had won the championship in the Bizkathon, a FinTech Hackathon in 2-3 November 2019.
There were 25 teams of 120 participants joining this 24-hour hackathon, including students from CUHK, HKUST, HKU and CityU. The Champion team - Team 5, "Phoenix Innovation", were composed of three IE senior-year entrants, Tsz-kit KWAN, Lok-pang YUEN and Kin-pak TAM (all final year students) and one HKUST student. Their winning work was "Customizable Banking Service via Chatbot and Speech-to-Text".
Congratulations to them!