News
2021. 09. 30
Prof. Zhenyu YAN awarded "Rising Star Award" from ACM SIGBED China Chapter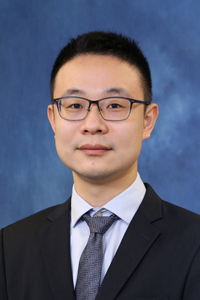 We are excited to announce that Prof. Zhenyu YAN has received the "Rising Star Award" from ACM SIGBED China Chapter for his previous achievements in the areas of embedded systems, IoT, and CPS.
The ACM SIGBED (ACM Special Interest Group on Embedded Systems) China Chapter is a regional professional community that covers the greater China area. For more details of this award, please check the news at: https://mp.weixin.qq.com/s/357b4G4yEsXU5epsJOtTNQ
Our hearty congratulations to Prof. Yan!


Back