News
2021. 12. 01
Congratulations to CUHK Team for Winning the PwC HackaDay 2021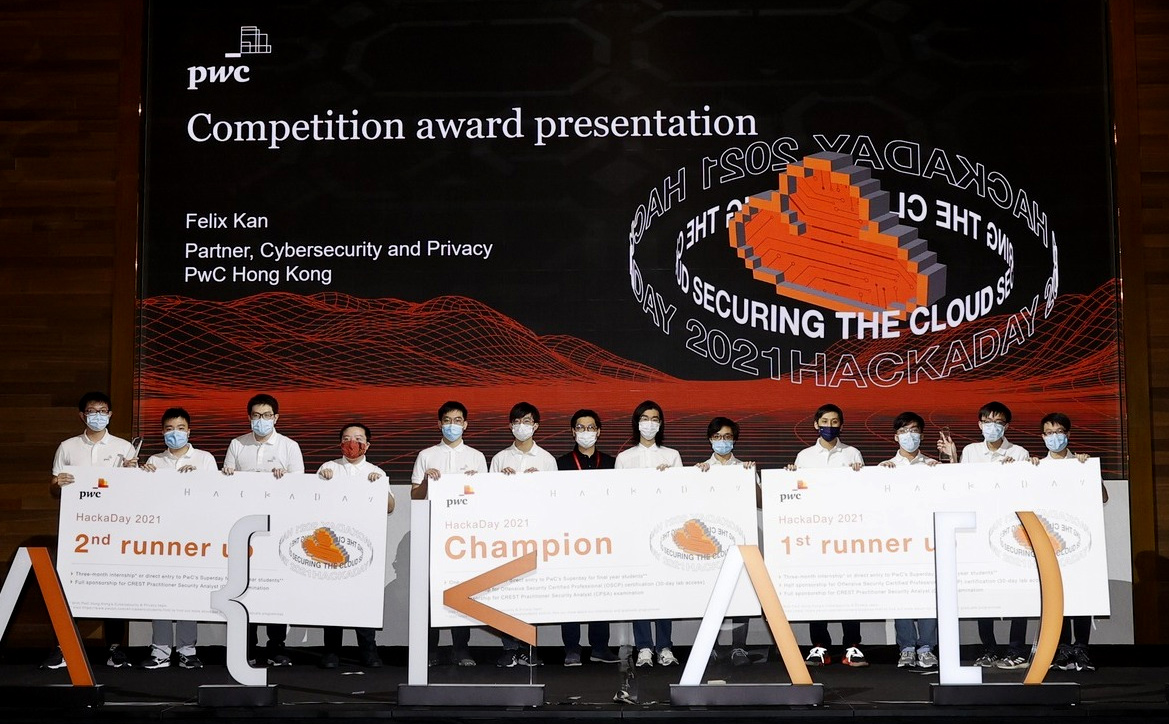 (Original photo source: https://www.facebook.com/PwCChinaHongKong/)
We were delighted to know that the CUHK team "404NoBrain" won the PwC Hackaday 2021 on 1 Dec 2021. The winning team is composed of 2 CS and 2 IE students. This is the third time our IE students won this event since its inauguration in 2017 - Champion for 2017, 2018 and 2021.
The team was coaching by IE Cyber security team with Prof. Sze-yiu Chau leading the effort this year. Members of the winning team "404NoBrain" are:
Wong Tsz Hin, Year 2 (CS)
Chan King Kai, Year 3 (CS)
Tsang Ho San, Year 4 (IE)
Chan Chun Wai, Year 4 (IE)
Congratulations to them!


Back