News
2023. 03. 30
IE Alumna Miss Mandy Ho received the IET Young Woman Engineer of the Year Award 2022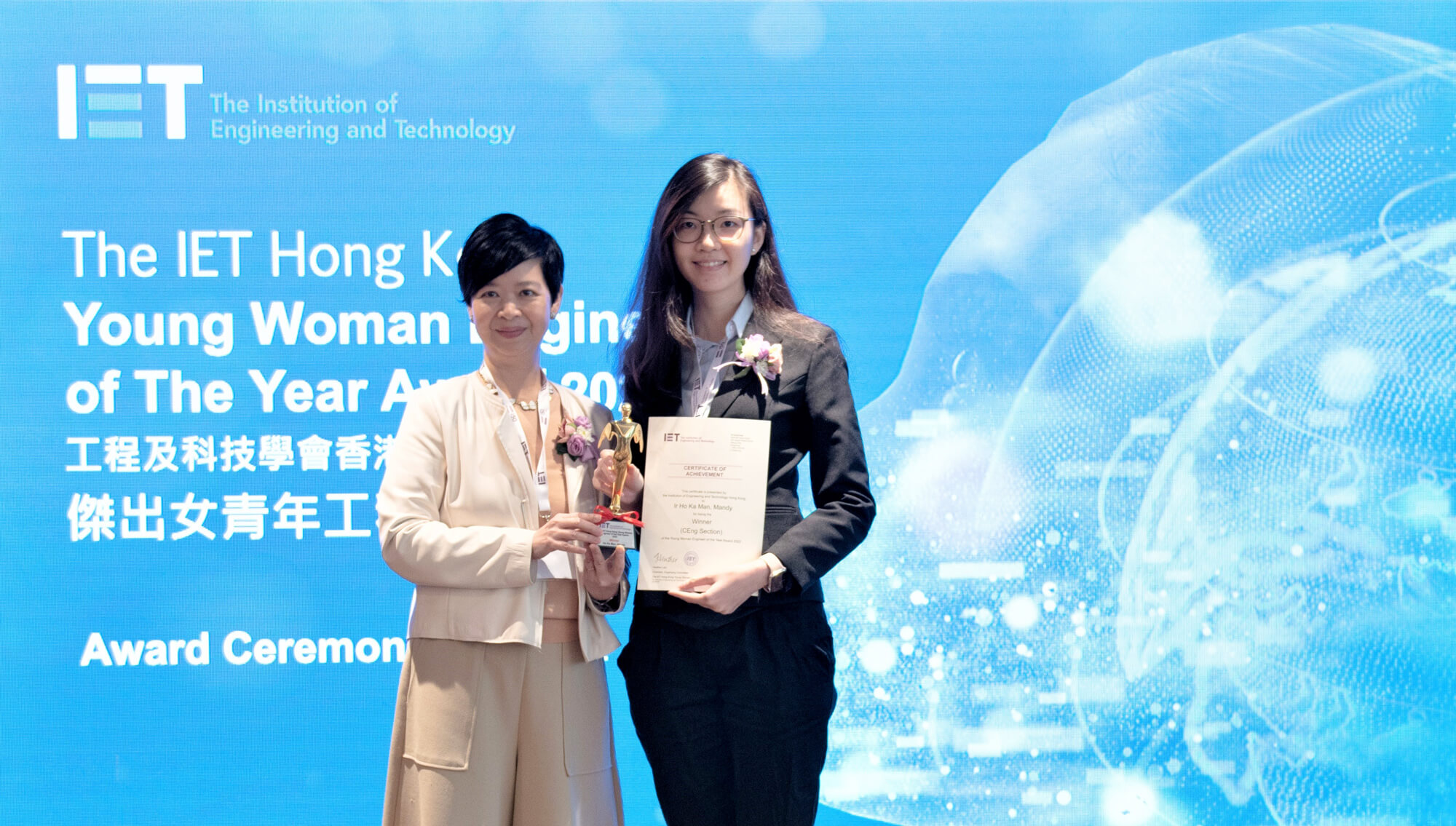 We are delighted that Miss Mandy Ka-man HO (2015 IERG and 2017 MScIE) won the Institution of Engineering and Technology (IET) Hong Kong Young Woman Engineer of the Year (YWE) Award 2022.
Mandy started her career at MTR Corporation Limited as a graduate trainee and is now a Manager in Corporate Strategy. She has actively contributed to the Hong Kong railway industry, the engineering professional bodies and Hong Kong society to develop a better and sustainable future for well-being.
Launched as the first female engineer award in Hong Kong since 2020, the IET YWE Award recognizes outstanding young female talents who have made valuable contributions to society through their engineering achievements and inspiration to the younger generations.
For further information about this award, please check here.


Back